Zac Matthews Bio:
Known in the music world as an articulate, solid and melodic bass player, Zac Matthews is in demand in the clubs, the studios and in the concert halls. He has performed with such jazz greats as Don Menza, Pete Christlieb, Bill Watrous, Henry Mancini, Bobby Shew, Marvin Stamm, Bud Shank, Rob McConnell, Marcus Printup, Nancy King, Gary Foster, and Big Bad Voodoo Daddy, among others.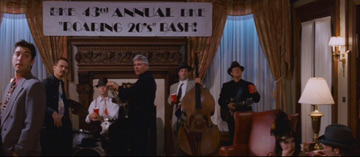 Zac is frequently in the LA recording studios, leading to recordings for such estimable record companies as Motown, Columbia and Sony and for film and TV. Zac was a member of the big band lead by multiple GRAMMY winner Clare Fischer and recorded with the band. Zac work spans genres and he has been seen with Robert Guillaume, Gloria Loring, Vox Lumiere Pi Jacobs, Inga Swearingen, and numerous stage and theatrical performances.
Zac credits study with John Clayton, Christopher von Bayer, Ray Brown, François Rabbath and Paul Ellison as the biggest influences in his development as well as having the opportunity to work directly with the likes of Branford, Wynton and Ellis Marsalis, James Moody, John Heard, Phil Woods, Howard Roberts, Milt Jackson, Mel Lewis, Dennis Irwin, Hal Galper and many others.
Education: Zac has Bass Performance and Music Theory/History degrees from Washington State University and a Masters degree in Jazz Studies from the University of Southern California.
Zac has been very involved with education working with numerous aspiring musicians in workshops, clinics and private lessons. Zac currently teaches at Pasadena City College. He has taught at USC, Cal Poly Pomona, the Los Angeles Music Academy, Hamilton High School's Arts Magnet, the Bud Shank's Jazz Workshop and Frank DeMiero's Jazz Camp among others.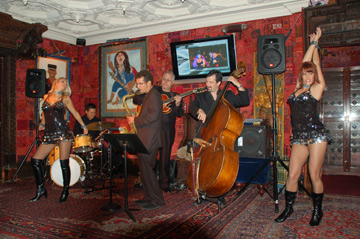 Zac uses and endorses, Bag End loudspeakers, Thomastic Strings, Elixer Electric Bass Strings, AMT bass microphones, Ultimate Ears in-ear monitors, Music man elecric basses, Gallien-Krueger Amps, and Brace Digital Wireless Devices.